Please provide one of the below acceptable forms of address proof.
Documents must be dated within the last Three months and show the Name and Residential address.
Utility bill
NZ Bank statements
Local Council/Government letter
Car registration notification (REGO letter)
Insurance policy documents
Please make sure the page is complete, do not intercept part of the page;
Please make sure the NAME and ADDRESS on the page are legible.
Sample1: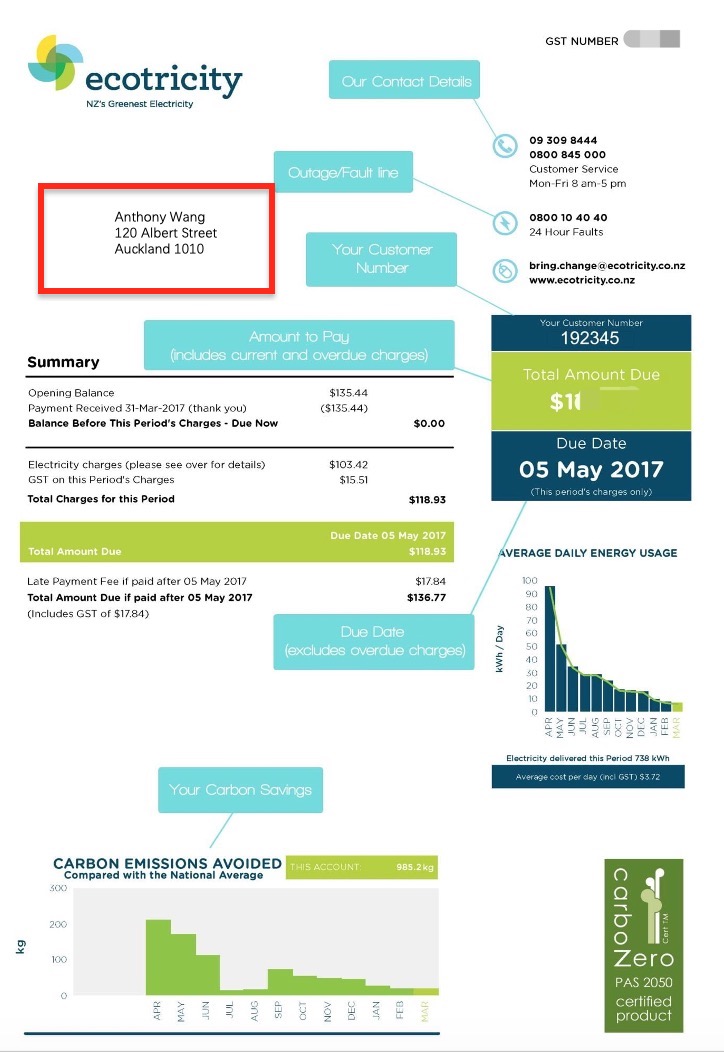 Sample2: